Very Important Gardener Club
Perennial Club
Planting Container Service & Design
Designing Perennial Beds
Gardening Classes
Phone app
Wolf's Blooms & Berries V.I.G. Very Important Gardner Perks:
*Invitation to the Annual Wine Event!
*20% off frost hardy plants at the Wine Event!
*Opportunity to earn free gifts!
*Receive "The Dirt" Gardening Guide
*V.I.G. members will automatically be on our mailing list!
and most importantly....
Confidentiality Policy (what happens at Wolf's stays at Wolf's)!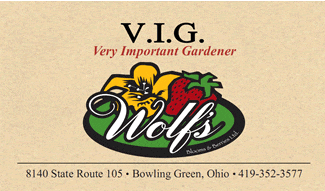 Perennial Club Perks:
*Receive a stamp for each perennial you buy, and when your card is complete you will receive 1 FREE gallon size perennial in a Wolf Pot!!!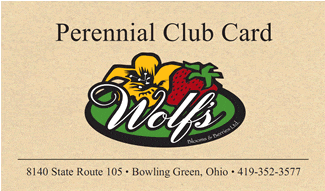 Wolf's offer many garden classes for you to choose from. Please contact us at 419-352-3577 to discuss setting up your next garden club class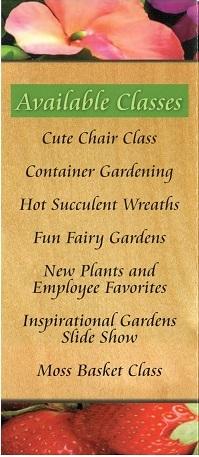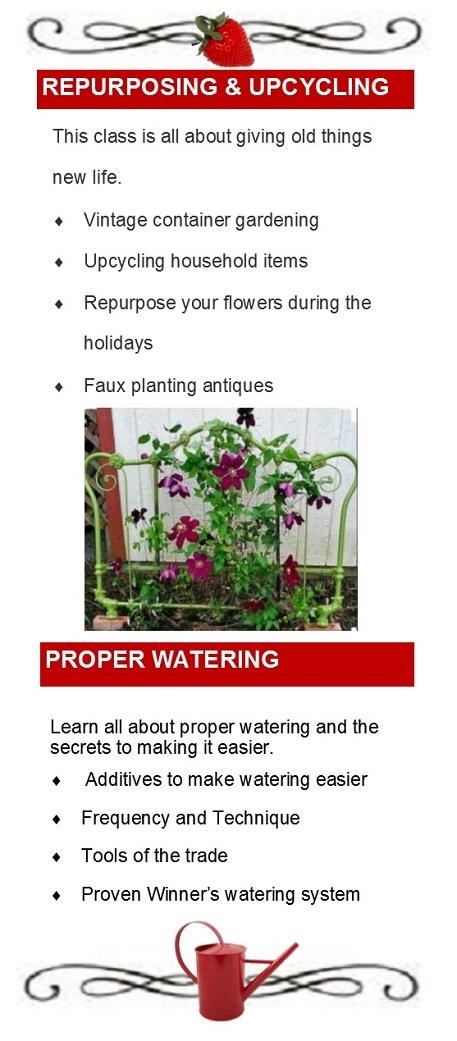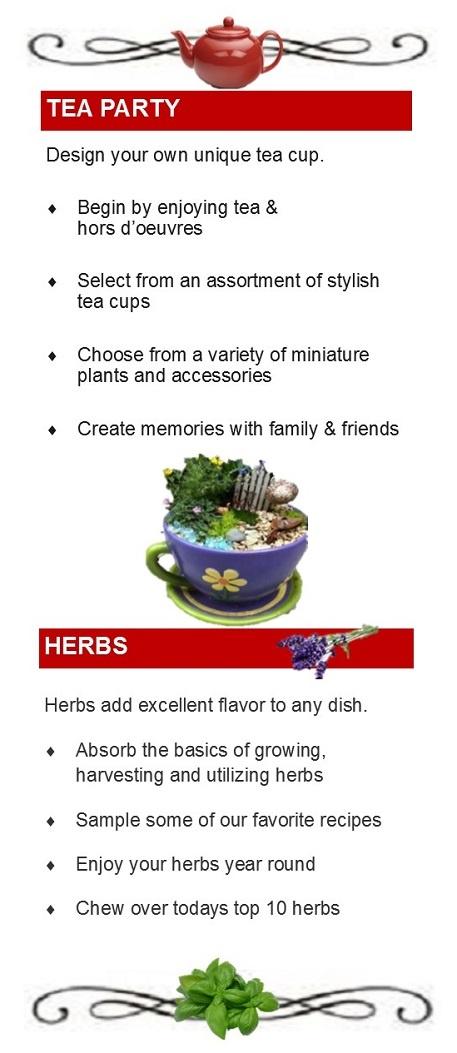 Wolf's New Phone App:
Go to the Play Store (Android devices) or the App Store (Iphone devices) to download the app.
It's FREE, FUN and REWARDING!!!